Peter Thomas Roth Skin Products
I have a new friend that works at Sephora, and she suggested that Peter Thomas Roth skin products would give me more moisture....she hooked me up with some samples and now I love it! Its pricey, but since I know that they work I'm willing to shell out some money to have beautiful moisturized skin. My skin soaks everything up like a sponge, but this stuff hydrates really well. Sephora carries this line, and I think Ulta also carries...click the link above the pic to be taken directly to the Peter Thomas Roth website.
Lloyd featuring Lil Wayne - "Girls All Around the World"
[youtube=http://www.youtube.com/watch?v=z5TGz9uzIVI&hl=en]
I heart this song so much...the first time I heard it, I immediately said, "Wait, that's Paid in Full!". I love how Lil Wayne's verse references some of Rakim's lyrics, which is his way of paying homage. I think its a cute song that works well with Lloyd soft, high voice.
Fossil Refurbished Watches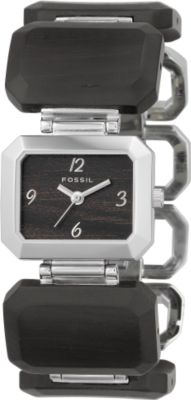 So I really must thank my bf LK for this one. While he was out here visiting me, I complimented him on his fabulous watch and remarked on how I needed a new one. His reply? That his watch was a refurb from the Fossil Outlet! Well, Orlando is the land of the outlets so we drove over and I found a fabulous watch that I get lots of compliments on, and it was all of $25! I've been dying to go back over there and find some new gems....
Trey Songz - "Last Time"
[youtube=http://www.youtube.com/watch?v=WB-zj74DXP8&hl=en]
So it took a while for me to hear this song in its entirety - for some reason I'd always catch it at the end...but I likes! Its definitely a "B Cox joint", and I'm really feeling Bryan Cox right now. I'm not really a fan of Trey Songz, those ugly braids, or his scrawny bird chest, but I'm loving his voice on this song, and he does this cute little lip curl thing in the beginning of the video. Another one of my favorite songs right now....
Aldo Sandals
I can't post a pic of the sandals I actually got at Aldo (damn Flash viewer!) but I think these are really cute so I'll use this pic instead. I got a pair of really cute flat sandals from Aldo and they are so comfy...they are my favorite pair of shoes to wear right now. And they have replaced my flippies from Old Navy...I have 3 new pairs of ON flippies that I haven't even worn yet cause I'm so in love with Aldo sandals. There are a few other pairs that I want to get, so I think this summer I'm gonna be in cute flat sandals exclusively.
Eric Roberson
I am so in love with this man right now. I listen to Left and The Vault Vol. 1.5 at least once a week. I love his voice, its like it comes through the speakers and is directed straight at me. He possesses what most popular music today lacks, which is so refreshing. I'm feenin to see him in concert, if he ever comes to FL I will be there.
What stuff are you loving right now?