I love gadgets & technology.  Sadly, my pocketbook does not, hence why I have a "gadget wish list" in the first place.  Hopefully I can start adding these to my collection - and if anyone wants to help me out, I'm taking donations! LOL
Five Gadgets On My Wish List
iPod Touch 64G
I've been wanting a new iPod for a while, and the iPod Touch has been calling my name.  Sadly, I can't justify buying a new iPod when my 32G Classic is still going strong, 4 years after I bought it.  But the minute it goes out or I luck up on a GREAT discount, I'm copping the 64G iPod Touch #trustme.
E-Reader
My good friend LM got a Kindle months ago, and when she came to visit I got a chance to check it out.  I gotta say, its super cute & looks very convenient.  I'm a bibliophile & will never give up books completely, but the various e-readers on the market are very cool & have some perks.  I haven't decided on which one I want, between the Kindle, Nook & Sony E-Reader, but after some research & whatnot, I'm sure I'll choose the best one to fit my needs.
Roku Player
I've discussed before how I want to stop giving Comcast all my $$$, and I think the Roku player is gonna help me get there.  Basically its a little box that lets you stream content from various sources, the most common being Netflix, Hulu & Pandora.  It doesn't download content, it streams it.  I pretty much only have my cable so I can watch football, but come Jan/Feb, Roku & I are gonna be getting down.
Blu-Ray Player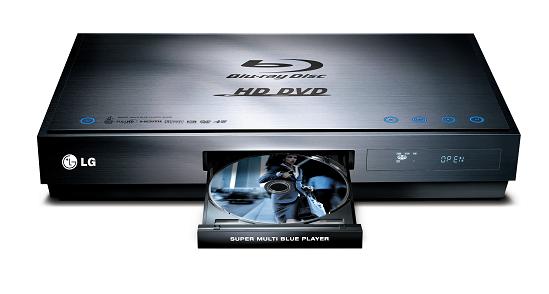 Yes, I realize that I'm behind the times.  Yall have to realize that it took me forever to switch over completely to DVDs.  So yes, its taken me some time figure out that I need to get on this Blu-Ray thing.  Seems like its here to stay, so I need to do some research on players.  Any recommendations?
Blackberry Bold smartphone
I'm already on #teamblackberry, but I need a new one.  Right now Im working with the Blackberry Tour, and I can't wait until Dec so that I can get a new phone.  Granted, the Bold isn't much different from the Tour - the only difference between the phones is the Bold has a trackpad & Wifi.  But hey, those are important!
Are you into gadgets?  Do you have a wishlist, & if you do, what's on yours? Copped anything recently?  Let me know!